Tip: Activate javascript to be able to use all functions of our website


NordLink: "Green cable" to link Norway and Germany
Especially electricity from renewable energy will flow between the two countries. The interconnector will make it possible to export surplus solar and wind power from Germany to Norway, while Norway will export hydroelectric power to Germany when the weather is cloudy and calm. The water reservoirs in Norway will function as natural storage for the energy imported from Germany as they will be able to retain their water.
The 1,400 megawatt subsea cable will link the electricity markets of both countries for the first time. The connection will boost integration among the energy markets in northwestern Europe, improve power supply reliability, and help keep energy prices stable. Both countries adhere to the EU's climate policies, and the subsea cable will be a great leap forward towards CO2-free energy supply.
KfW, Statnett and TenneT - a strong team
The investment volume of the North Sea cable project adds up to approx. EUR 1.5 - 2.0 billion. Norway's state-owned system operator Statnett, KfW (represented by KfW IPEX-Bank) and TenneT TSO GmbH, the transmission system operator for the German North Sea region, signed a corresponding framework agreement in February 2015 to build the submarine cable between Germany and Norway.
50/50 partnership between Norway and Germany
The agreement between the three contracting parties provides for a 50/50 partnership between Norway and Germany. The Norwegian power company Statnett will own 50 per cent of the project. On the German side, KfW and TenneT will jointly own the remaining 50 per cent through a newly established project company.

Future building block of the energy transition
"This interconnector increases the possibilities for exchanging renewable energies while also contributing to reducing CO2 emissions and achieving the climate goals. At the same time, it improves the reliability of supplies in both countries," said Gisela von Krosigk, the Managing Director at KfW IPEX-Bank responsible for the project.
See our press releases for more details:
NordLink: Launch of laying the 'green link' (1 August 2017)
Ground-breaking ceremony for NordLink – "green link" will directly connect the energy markets of Germany and Norway for the first time (16 September 2016)
Green light for important electricity connection between Norway and Germany (10 February 2015)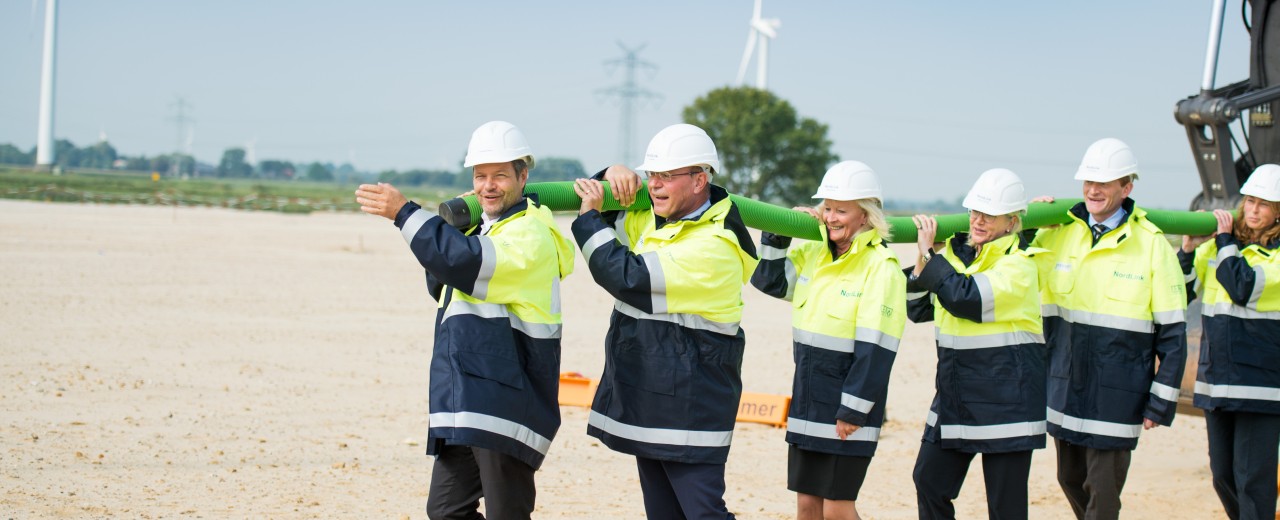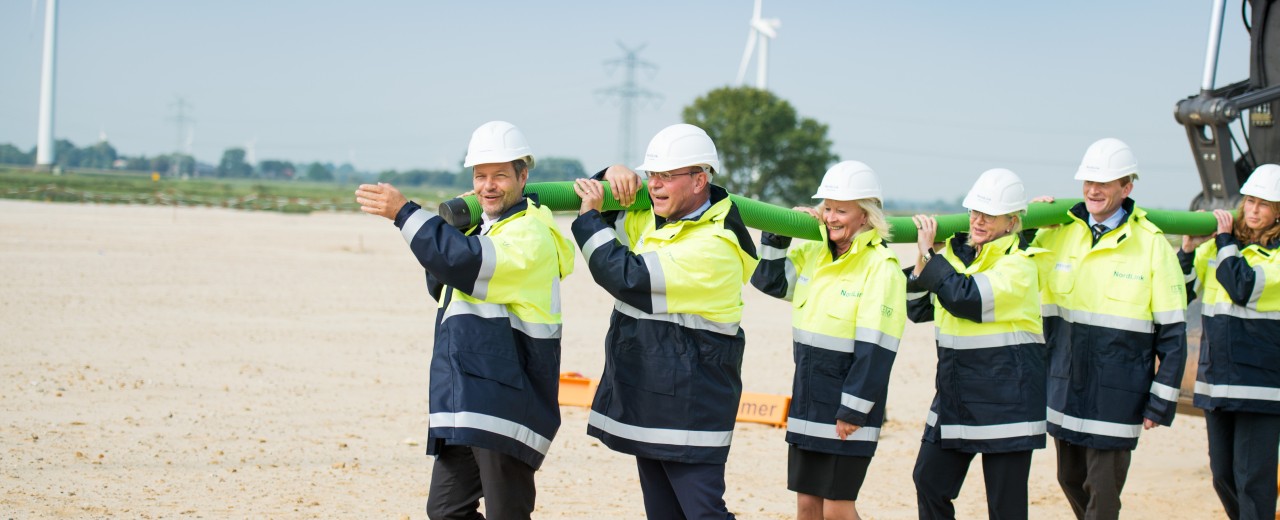 16.09.2016, from left to right: Robert Habeck (Schleswig-Holstein Minister of Energy), Lex Hartman (member of the TenneT executive board), Elisabeth Walaas (Norwegian ambassador), Gisela von Krosigk (Managing Director at KfW IPEX-Bank), Håkon Borgen (Executive Vice President at Statnett), Ragnhild Katteland (Nexans)