Tip: Activate javascript to be able to use all functions of our website


Steel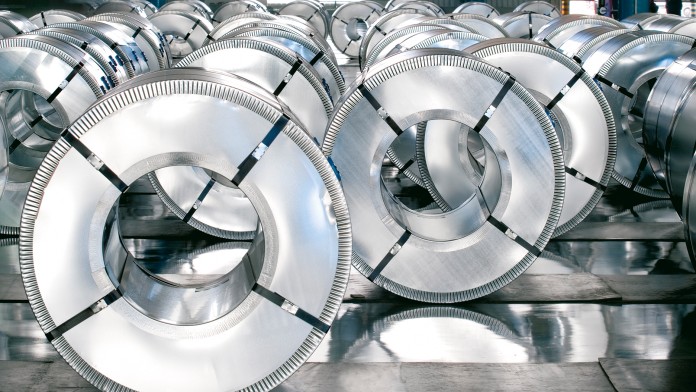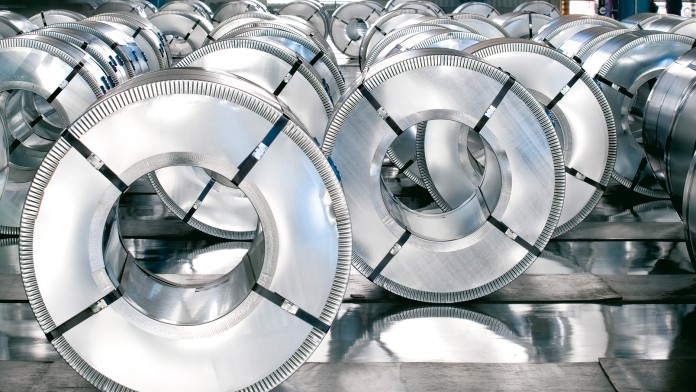 We finance German and European plants for steel producers all over the world.
Financing case Big River Steel: USD 800 million in export finance for highly efficient steel plant in the USA
Cutting-edge technology from Germany brings the US state of Arkansas to the fore of the domestic steel industry : the Düsseldorf-based systems supplier SMS group is providing all of the production facilities including the electrical and automation systems and the environmental technology for the USD 1.6 billion newbuild project Big River Steel in Mississippi County. Post-construction the plant will not only be one of the most modern production plants for high-quality steel in North America, but it will also be one of the most eco-friendly as the primary raw material used will be scrap steel.

KfW IPEX-Bank arranges financing and brings other banks on board
In its role as sole arranger and underwriter KfW IPEX-Bank is providing USD 794 million in export finance, most of it backed by the export credit insurer EulerHermes, for the project. Tranches of the ten-year-loan have been syndicated out to other banks, showing just how closely KfW IPEX-Bank collaborates with commercial banks from Germany and elsewhere in the context of consortia.

Export of production plant secures highly qualified jobs in Germany
For the SMS group, supplying the entire Big River Steel complex is one of the biggest orders in the company's history. The systems supplier will contribute its know-how in the form of proven technology as well as new developments: all facilities including the mechanical and electrical systems, the automation equipment and the coil logistics will be 'made in Germany' - and secure highly qualified jobs in Düsseldorf and other SMS locations throughout Germany.

Big River Steel produces sophisticated products from recycled steel
One of the Arkansas-based steel mill's main buyers will be the automotive industry, which maintains a number of production locations in the southern USA. Big River Steel's annual production of 1.6 million tonnes will include tube grades for pipelines, silicon (Si) steels for electrical applications and AHSS (Advanced High-Strength Steels) grades. AHSS grades are particularly important in automotive engineering because the steels - both stronger and more lightweight - meet safety requirements while also helping to reduce fuel consumption.
Since mainly scrap steel will be used as at the plant, Big River Steel will be one of the cleanest steel mills in the USA.

Big River Steel financing at a glance: high share of export credit insurance by the Federal Republic of Germany (Hermes cover)
Project profile

Newbuild, project cost: USD 1.6 billion
One of the most state-of-the-art scrap steel recycling plants in the USA
Borrower: Big River Steel LLC
Supplier: SMS group, Düsseldorf / Germany
Planned completion date: summer 2016

KfW IPEX-Bank's contribution

Lending volume: USD 794 million
10-year tenor
Participation of 5 banks in the syndication
Mandated Lead Arranger and Underwriter
High share of export credit insurance by the Federal Republic (Hermes cover)