Tip: Activate javascript to be able to use all functions of our website
Desalinating seawater into drinking water: a look at Israel
Published: 29.03.2021
Around 60% of Germany's drinking water comes from groundwater, yet it is a water-rich country. What about countries with significantly lower amounts of rainfall and groundwater?
Israel, one of 20 countries at the greatest risk of groundwater shortages, is one such example. Today, 70% of its households are already supplied with drinking water from seawater desalination plants. With Sorek B, a plant financed by KfW IPEX-Bank, this figure will rise as high as 85% from 2023.
Sorek B will then produce some 200 million m3 of drinking water a year, accounting for 25% of Israel's total water supply.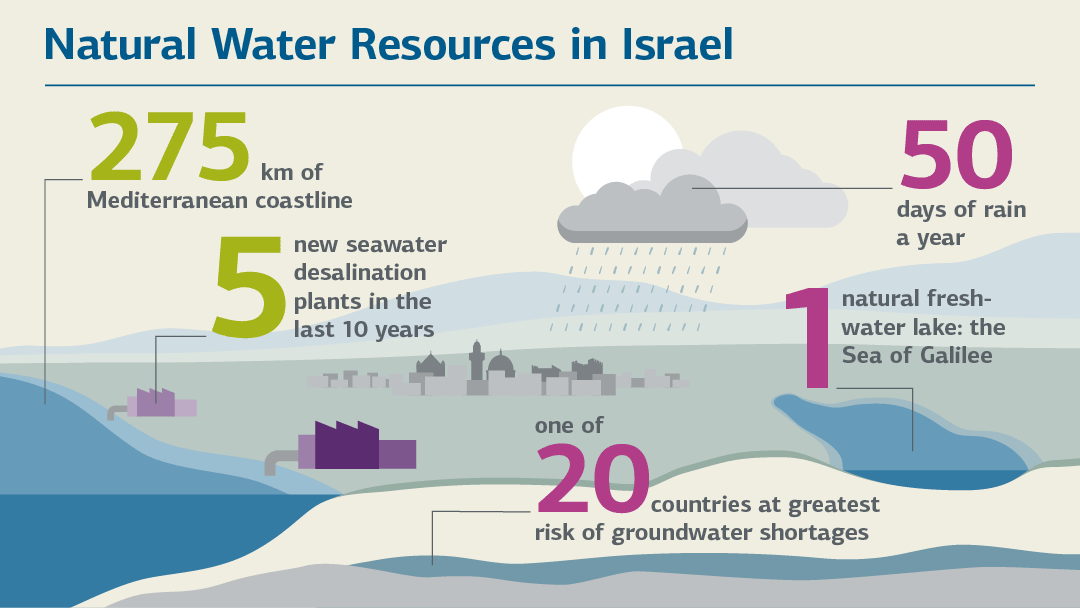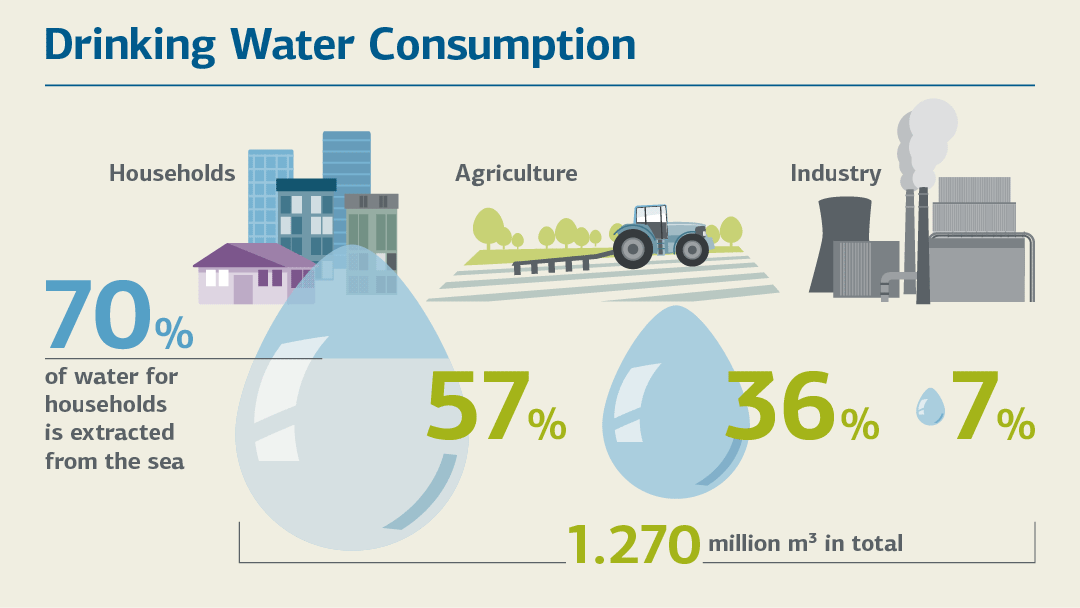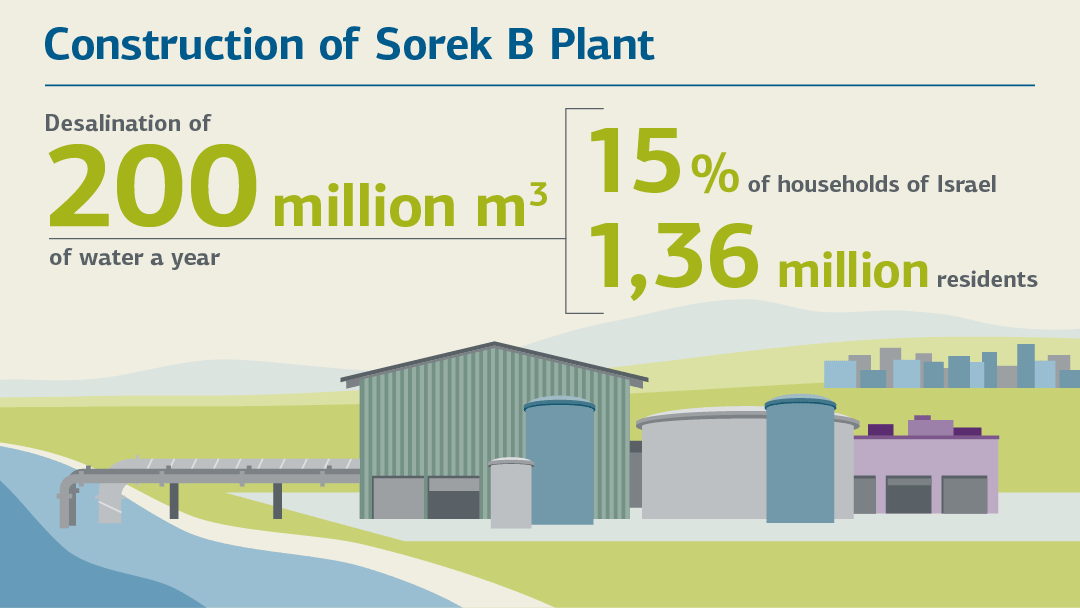 You can find out more about our financing of Sorek B here.