Tip: Activate javascript to be able to use all functions of our website


Deals of the Year
Award-winning financings
KfW IPEX-Bank excels when it comes to structuring complex financing transactions. The awards presented by leading international specialist publications underscore this competence anew every year.

International project awards
Every year the leading media of the international financial press present their "Deal of the Year" awards to recognise the outstanding financings of the year.
We are pleased to have received such accolades from PFI, IJGlobal and IJInvestor Awards, Marine Money, GTR and TXF, LatinFinance, Proximo and The Asset Asia – they are independent proof of KfW IPEX-Bank's proficiency in the international arena when it comes to structuring sophisticated loans.

Successful awards season 2020/2021
In the 2020/2021 awards season, KfW IPEX-Bank again figured among the winners, receiving 29 awards in total.
Examples of our award-winning financings in 2020/2021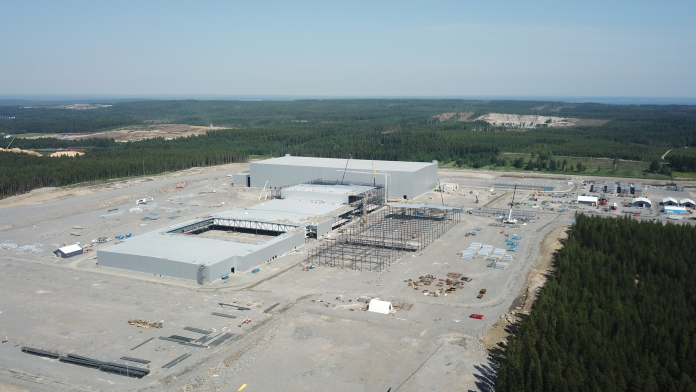 Europe Emerging Energy Deal of the Year: Northvolt battery manufacturing plant, Sweden
The lithium-ion battery manufacturing plant financed by KfW IPEX-Bank for Swedish company Northvolt was recognised as "Export Finance Deal of the Year" and "Battery Storage Deal of the Year" in Europe by IJGlobal. KfW IPEX-Bank was part of a consortium consisting of commercial banks, pension funds and public financial institutions which provided a total of more than EUR 1.6 billion in debt capital. The plant, located in the Swedish city of Skellefteå, is due to begin production in 2021 with an annual capacity of up to 40GWh. This will be ramped up to around 150GWh by 2030. The plant will be a beacon for European e-mobility.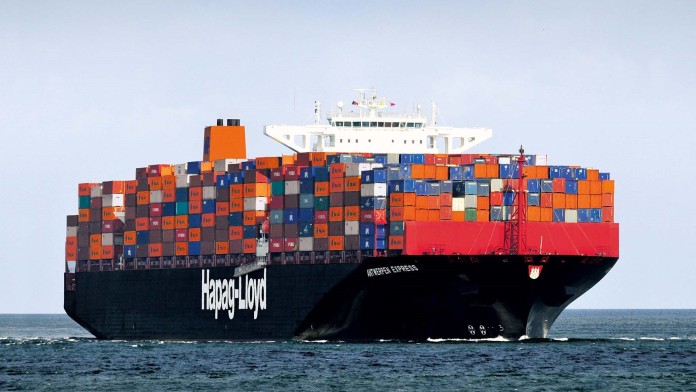 Shipping ECA-backed Deal of the Year: Green Loan for Hapag Lloyd, Germany
The Green Loan - Made by KfW IPEX-Bank provided by KfW IPEX-Bank and BNP Paribas to German shipping company Hapag Lloyd for three of six ultra large container vessels was awarded "Shipping ECA-backed Deal of the Year" by industry journal TXF. The two banks structured a loan agreement for Hapag-Lloyd worth USD 417 million to finance three 23,500 TEU container vessels. Under a syndication arrangement, nine other international banks participated in the financing. The financing fulfils the Loan Market Association's Green Loan Principles as confirmed in an expert opinion from DNV GL. It is secured via cover from Korea Trade Insurance Corporation (K-SURE). Following their construction in South Korea, delivery of the vessels is scheduled for 2023. Given their extremely efficient high-pressure dual-fuel engines the vessels will generate approx. 15 to 25 per cent CO2 savings compared to traditional engines.
Middle East PPP Deal of the Year: Umm Al Hayman Wastewater Treatment Plant, Kuwait
High-profile industry publication Project Finance International (PFI) has named the USD 660 million project financing by KfW IPEX-Bank, Al Ahli Bank of Kuwait and the Commercial Bank of Kuwait "Middle East PPP Deal of the Year". The wastewater treatment plant due to be built in Umm Al Hayman will be one of the largest of its kind in the world. The intention is to construct, operate, rehabilitate and/or decommission a number of wastewater treatment plants, related facilities and transmission and distribution assets under a single concession agreement – the Transmission and Sewage Treatment PPP Agreement (TST-PPP). As a bank with a strong focus on ecological sustainability, KfW IPEX-Bank was involved in this project from the start as the Initial Mandated Lead Arranger.
KfW IPEX-Bank honoured as a leading worldwide export bank
According to the London-based industry information service Trade & Export Finance (TXF), KfW IPEX-Bank is one of the top 3 export financiers worldwide - such is the result of the TXF 2021 Export Finance Industry Survey. This gives KfW IPEX-Bank a ranking among the top 3 banks providing export finance for the fifth consecutive year - the sole institution on the list to do so.
KfW IPEX-Bank's extensive industry, structuring and country know-how was also demonstrably confirmed by the accolade as "Top rated export finance bank for European exporters", a new TXF award category.