Tip: Activate javascript to be able to use all functions of our website
Standpoint: Financings with a positive impact both on the environment and the economy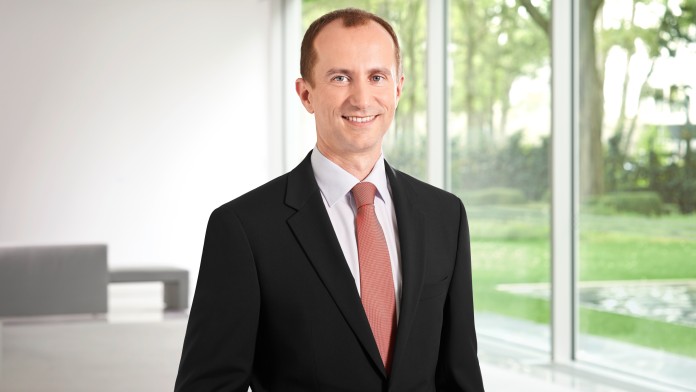 Thomas Brehler, Head of Power, Renewables and Water at KfW IPEX-Bank
"KfW IPEX-Bank is a bank that always invests early in new sectors and provides expertise. We were the first to finance offshore wind farms. I believe that our participation in the early stages of this emerging industry was essential for risk assessment and thus the implementation of these complex projects."
Within KfW Group, KfW IPEX-Bank is responsible for the international export and project finance business sector. Its function involves supporting German and European companies with export projects and investments in Germany and abroad.
The energy sector plays a central role in these endeavours as it has developed into one of the core competencies of European and German industry over the past decades. Accordingly "Power, Renewables and Water" is one of the most important sector departments of KfW IPEX-Bank. Renewable energies are its focus. However, Global Head Thomas Brehler believes that highly efficient gas and steam power plants remain significant. "We consider it good that renewable energies are gaining ground, but the world cannot yet be powered entirely by renewable energy alone."
In 2016, the bank awarded new loans amounting to EUR 2.2 billion for projects and undertakings that demonstrated significant and measurable positive impacts on the climate and environment. "These loans mostly went into wind and solar projects, but also into local public transport projects and industry facilities that showed energy savings of at least 30 percent and thereby noticeably contributed to environmental and climate protection," said Global Head Thomas Brehler, who in an interview with bizz energy. explained what motivates a commercial bank that is fully committed to sustainability.
For the full interview with Thomas Brehler (available in German only), see bizz energy. of 30.05.2017, pp 17-19 (PDF, 349 KB, non-accessible)