Tipp: Aktivieren Sie Javascript, damit Sie alle Funktionen unserer Website nutzen können.


Deals of the Year
Ausgezeichnete Finanzierungen
Die KfW IPEX-Bank agiert bei der Strukturierung komplexer Finanzierungen ausgezeichnet. Die Awards der führenden internationalen Fachpresse belegen diese Kompetenz jedes Jahr aufs Neue.

Internationale Projekt-Awards
Jedes Jahr vergeben die führenden Medien der internationalen Fachpresse ihre "Deal of the Year"-Awards und würdigen damit die herausragenden Finanzierungen des Jahres.
Wir freuen uns über die Auszeichnungen der Magazine PFI, IJGlobal und IJInvestor Awards, Marine Money, GTR und TXF, sowie LatinFinance, Proximo und The Asset Asia – denn sie sind ein unabhängiger Beleg für die Leistungsfähigkeit der KfW IPEX-Bank bei der Strukturierung komplexer Kredite im internationalen Vergleich.

Erfolgreiche Award-Saison 2020/2021
Die KfW IPEX-Bank gehörte auch in der Award-Saison 2020/2021 zu den Gewinnern, insgesamt wurde sie mit 29 Awards ausgezeichnet.
Beispiele unserer preisgekrönten Finanzierungen 2020/2021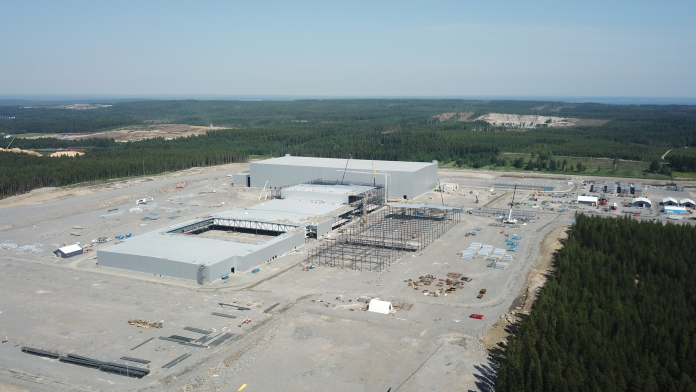 Europe Emerging Energy Deal of the Year: Batteriezellenfabrik Northvolt, Schweden
Die von der KfW IPEX-Bank finanzierte Lithium-Ionen-Batteriezellenfabrik des schwedischen Herstellers Northvolt wurde von IJGlobal als "Export Fnance Deal of the Year" und "Battery Storage Deal of the Year" im europäischen Raum ausgezeichnet. Die KfW IPEX-Bank agierte als Teil eines Konsortiums bestehend aus Geschäftsbanken, Pensionsfonds und öffentlichen Finanzinstitutionen, das insgesamt Fremdkapital in Höhe von über 1,6 Mrd. EUR beisteuerte. Die Anlage im schwedischen Skellefteå soll ab 2021 die Produktion mit einer jährlichen Kapazität von bis zu 40 GWh aufnehmen. Dieser Wert soll bis 2030 auf rund 150 GWh gesteigert werden. Die Fabrik wird ein Leuchtturm der europäischen E-Mobilität sein.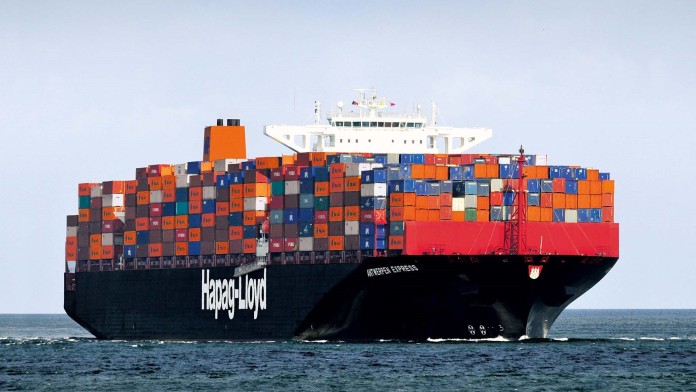 Shipping ECA-backed Deal of the Year: Green Loan for Hapag Lloyd, Deutschland
Der von KfW IPEX-Bank und BNP Paribas an die deutsche Reederei Hapag Lloyd ausgegebene Green Loan – Made by KfW IPEX-Bank für drei von sechs Ultra Large Containerschiffen wurde vom Fachmedium TXF zum "Shipping ECA-backed Deal of the Year" gekürt. Beide Banken haben für Hapag-Lloyd einen Kreditvertrag in Höhe von 417 Mio. US-Dollar zur Finanzierung von drei 23.500 TEU Containerschiffen strukturiert. Im Rahmen einer Syndizierung wurden neun weitere internationale Banken in die Finanzierung einbezogen. Die Finanzierung erfüllt die Green Loan Principles der Loan Market Association, wie durch ein Gutachten des DNV GL bestätigt wurde. Sie ist mit einer Deckung der Korea Trade Insurance Corporation (K-SURE) versehen. Die Schiffe werden in Südkorea gebaut und sollen im Jahr 2023 abgeliefert werden. Mit ihren kraftstoffeffizienten Hochdruck-Dual-Fuel-Motoren können sie rund 15 bis 25 Prozent CO2-Emissionen gegenüber herkömmlichen Antrieben einsparen.
Middle East PPP Deal of the Year: Kläranlage Umm Al Hayman, Kuwait
Das renommierte Branchenmagazin Project Finance International (PFI) kürte die Projektfinanzierung von KfW IPEX-Bank, Al Ahli Bank of Kuwait und der Commercial Bank of Kuwait in Höhe von 660 Mio. USD zum "Middle East PPP Deal of the Year". Das in Umm Al Hayman geplante Klärwerk gehört zu den weltweit größten seiner Art. Dabei ist vorgesehen, dass eine Reihe von Kläranlagen, zugehörigen Einrichtungen sowie Übertragungs- und Verteilungsanlagen im Rahmen einer einzigen Konzessionsvereinbarung – dem Transmission and Sewage Treatment PPP Agreement (TST-PPP) – errichtet, betrieben, saniert und/oder stillgelegt werden. Als Bank, die sich stark für ökologische Nachhaltigkeit engagiert, war die KfW IPEX-Bank als Initial Mandated Lead Arranger seit Beginn an diesem Projekt beteiligt.
KfW IPEX-Bank als führende Exportbank weltweit ausgezeichnet
Die KfW IPEX-Bank gehört laut dem Londoner Fachinformationsdienst Trade & Export Finance (TXF) zu den Top 3-Exportfinanzierern weltweit, so das Ergebnis der aktuellsten TXF Export Finance Industry Survey 2021. Damit belegt die KfW IPEX-Bank als einziges Institut des Panels zum fünften Mal in Folge einen Platz unter den Top 3 der exportfinanzierenden Banken.
Die umfassende Branchen-, Strukturierungs- und Länderkompetenz der KfW IPEX-Bank wurde zudem durch die Auszeichnung als "Top rated export finance bank for European Exporters", einer neuen Kategorie der TXF Awards, eindrucksvoll bestätigt.