Tip: Activate javascript to be able to use all functions of our website
KfW IPEX-Bank Shopping Line Loans facilitate financing of German goods and services
You are a large corporate and intend to buy capital goods and services from various, but still to be defined German suppliers? You would like to secure long-term financing?
We have great news for you:
German goods and services are available on credit terms – also in times of worldwide uncertainty! With a "Shopping Line Loan" provided by us as your financing partner and the Federal Republic of Germany as our guarantor via a Euler Hermes Shopping Line Cover you can already start planning your next shopping spree in Germany.
How do you benefit from the Shopping Line Loan?
✔ You decide when and what goods and services you are going to buy from German suppliers without the necessity to nominate exporters and amounts upfront.
✔ You as a buyer pool the supply transactions into tranches at your discretion. You decide when to present the tranche to us for reimbursement.
✔ You benefit from our lower funding cost based on the Euler Hermes Shopping Line Cover and Germany's AAA rating.
Key facts Shopping Line Loans
Currencies: EUR or USD
Suitable for refinancing your imports of German goods and services on a corporate basis
One single loan documentation and less administrative workload; even sub-supplies from third countries under German supply contracts can be financed - up to 49 % of each tranche, not on a single transaction basis.
FAQ on Shopping Line Loans
The Shopping Line Loan helps you finance your imports from Germany. Get in touch with us! We will be glad to structure a tailor-made solution for you and answer your questions.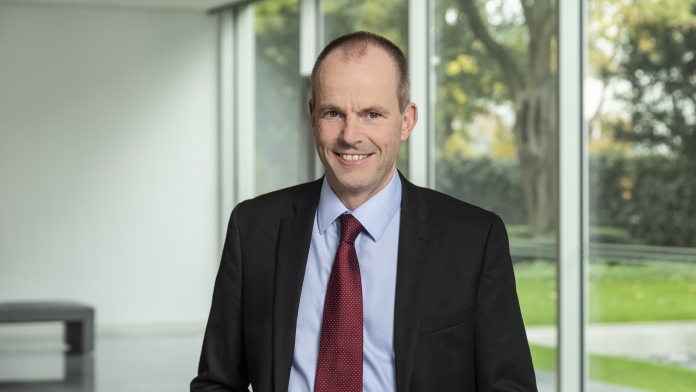 Contact: Mr. Stefan Eitel, Director ECA Cover and Subsidies
Phone:+49 (0) 69 74 31-47 21
E-mail:
You purchase goods and services from other countries than Germany? We will also help you find the right product offered by other Export Credit Agencies. Please contact us!
About KfW IPEX-Bank - Germany's export finance expert
Tasks: global export and project finance
Commitment volume 2019: EUR 22.1 billion
Rating: AA+ (S&P) / Aa2 (Moody's)
Shareholder: 100% subsidiary of the German state-owned promotional bank KfW
Instruments: medium and long-term financings
Locations: headquarters in Frankfurt, Germany; 10 representations in Europe, Asia, Africa, the Americas and the Near East