Tip: Activate javascript to be able to use all functions of our website
KfW IPEX-Bank finances 490 Daimler buses for Chilean public transport system
Press Release from 2019-06-24 / KfW IPEX-Bank
KfW IPEX-Bank is financing 490 modern Euro 6 diesel buses built by the German commercial vehicle manufacturer Daimler for the public transport system ("Red Metropolitana de Movilidad", formerly "Transantiago") in the Chilean capital Santiago de Chile. The financing volume amounts to approx. USD 100.5 million. The fleet is owned by a subsidiary of Comercial Kaufmann S.A., Daimler's general importer in Chile.
"This financing from KfW IPEX-Bank makes it possible to modernise the local infrastructure – at the same time, the 490 new vehicles help to significantly improve the carbon footprint of Chile's capital," explains Andreas Ufer, member of the Management Board of KfW IPEX-Bank responsible for Transport Sectors, Syndications & Treasury. "In addition, our bank supports the German export industry with this project and safeguards domestic jobs."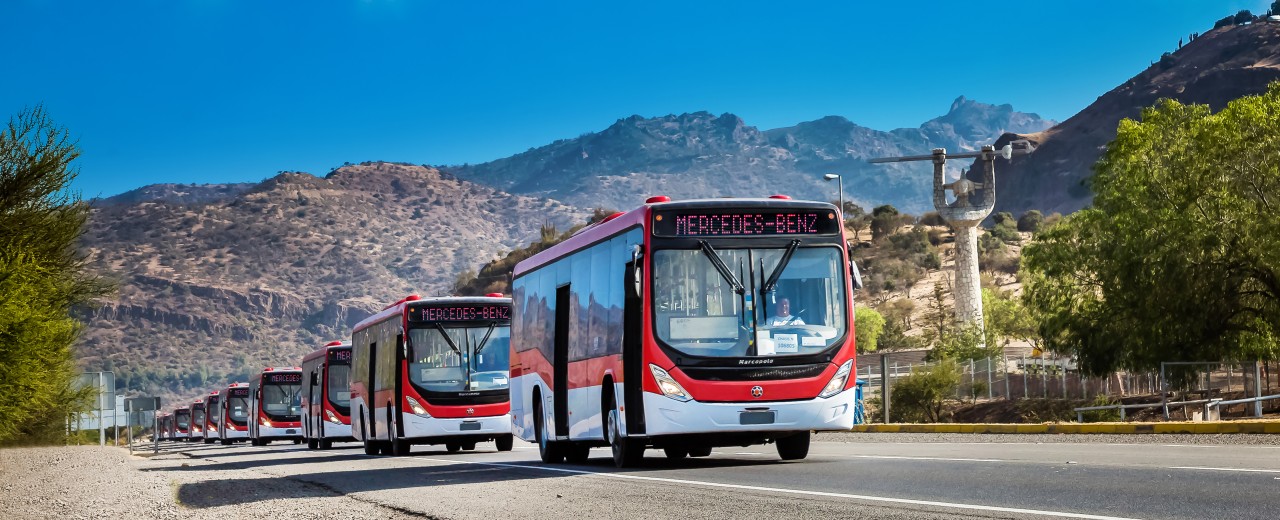 The vehicles are modern Euro 6 diesel buses with German engine technology which replace buses with Euro 4 or older technology ready for scrapping. They are integrated into the local public transport system which is made up of bus and metro lines. The bus system plays an essential role for the inhabitants of the capital as they go to work or pursue everyday activities. The new fleet also improves the city's air quality by reducing emissions.
The buses financed by KfW IPEX-Bank are deployed after delivery by four different operators in the Red network to allow old vehicles to be quickly replaced and taken out of service.