Tip: Activate javascript to be able to use all functions of our website
Press Release from 2023-09-20 / KfW IPEX-Bank
KfW IPEX-Bank: Financing for Baltic Power, the first offshore wind farm in Poland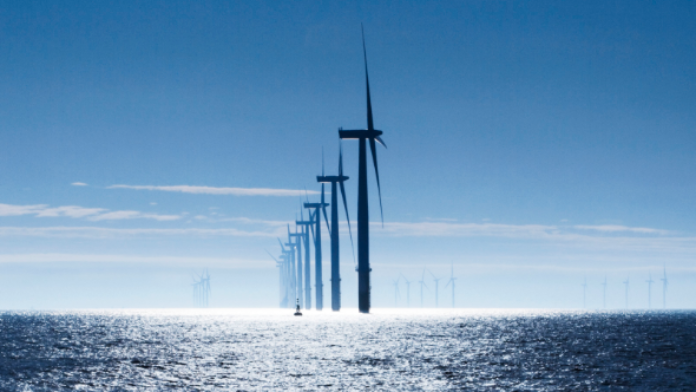 KfW IPEX-Bank, as part of a large club of commercial banks, international financial institutions and export credit agencies, has signed the financing for the first Polish offshore wind farm, Baltic Power (1,140 MW), in the interest of the Polish sponsor ORLEN Group and the Canadian sponsor Northland Power.
Baltic Power, which is located approximately 23 kilometres off the coast, is scheduled to start producing electricity in 2026 to power over 1.5 million households.
KfW IPEX-Bank is one of the largest lenders and acts as Mandated Lead Arranger and Euler Hermes Facility Agent and thus supports significant exports from Germany.
Dr Velibor Marjanovic, member of the Management Board of KfW IPEX-Bank, "We are very pleased to be supporting ORLEN Group and Northland Power with the first offshore wind farm in Poland, assisting the transformation to carbon neutrality and making a contribution to global climate action. With this landmark project, we are underlining our claim as one of the leading arrangers of offshore wind financings globally. After numerous offshore wind farm financings in Germany, Belgium, France, Britain, the United States and Taiwan, we look forward with pleasure to playing a prominent role in the evolving Polish offshore wind market."
"Today's announcement is a major achievement for Northland, our partners and the Baltic Power project," said Mike Crawley, President and Chief Executive Officer of Northland. "This milestone demonstrates the support from the global financial community and reflects their confidence in Northland and our ability to develop, procure, construct and finance large and complex offshore wind projects. Despite the recent challenges for the offshore wind sector in some markets, Northland continues to find a way to advance large-scale offshore wind projects with attractive economics."
'We are in the final stages of preparing a large-scale project that will significantly change Poland's energy mix. Our robust financial footing and extensive international experience in managing large-scale projects equip us to handle this process effectively. Despite the highly dynamic environment, we are on track with the Baltic Power project's preparation, with the goal of providing clean energy to more than 1.5 million households as early as 2026. Securing financing for the project demonstrates that the financial markets also have a positive view of ORLEN's strategic investments through 2030,' noted Daniel Obajtek, CEO and President of the ORLEN Management Board.