Tip: Activate javascript to be able to use all functions of our website
Press Release from 2023-11-17 / KfW IPEX-Bank
KfW IPEX-Bank participates in financing for biomethane production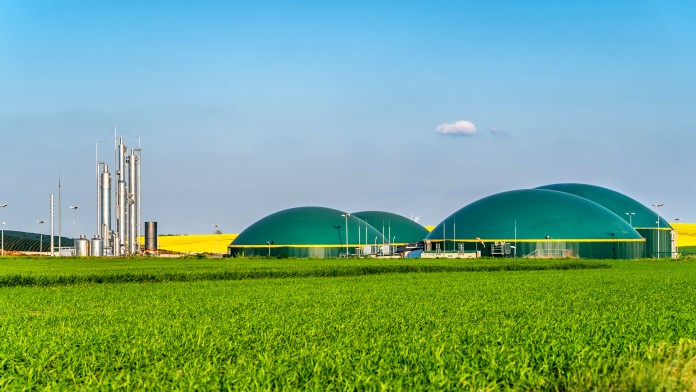 DWS and MEAG acquire Weltec Holding
Significant increase in biomethane production planned
KfW IPEX-Bank as part of an international banking consortium participated in the financing of the acquisition of Weltec Holding GmbH ("Weltec") by DWS and MEAG. It does this in line with KfW's strategy to support the transformation of the economy and society.
Weltec is a leading German biomethane producer. It owns and operates five biomethane and four biogas plants across Germany and, under DWS and MEAG's ownership, plans to invest in significantly increasing biomethane production volumes across its portfolio. These investments include upgrading the four biogas plants to produce biomethane, transitioning the plants' feedstock mix to sustainable, waste-based sources, in line with circular economy best practices, and installing onsite CO2 liquefaction technology to further reduce its carbon footprint.
"We are increasingly focusing on new energy sources to support the decarbonization of energy and transport. As a substitute for fossil natural gas with availability independent of sun and wind, biomethane can complement other renewable energy sources and make a significant contribution to the energy transition," says Dr. Velibor Marjanovic, Member of the Management Board of KfW IPEX-Bank. "We are therefore pleased to contribute to this project with our financing and thus underpin our claim to drive forward energy transition projects."
Biomethane is one of the available solutions for decarbonizing a wide range of industry sectors, both as a direct substitute for natural gas in electricity and heat generation, in the transport sector for LNG/CNG-fuelled vehicles and in the global shipping industry.