Tip: Activate javascript to be able to use all functions of our website
Corporate finance
As an international export company, you invest in Germany, other European countries or across the globe to secure your long-term competitiveness and are seeking tailor-made, long-term financing. We are the right financing partner when it comes to building new production sites and sales locations, investing in research and development, and making company acquisitions. We also support your export activities by providing financing solutions to your customers.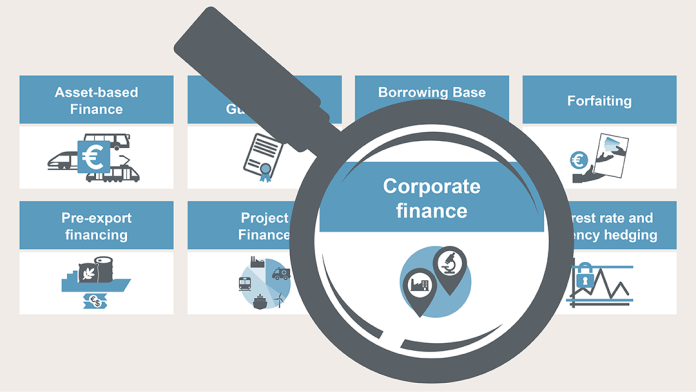 Our expertise
We have built up in-depth experience in your industry over many years due to our sector-based organisation.
As a specialised lending institution, we have comprehensive product know-how, enabling us to structure the financing solution best suited to your project.
Our offices throughout the world provide us with extensive and multifaceted international and regional expertise. Our local colleagues have excellent networks and are able to assist you on-site with your international projects.
Special-purpose corporate finance products
Long-term corporate loans
ECA-covered export finance
Forfaiting
Provision of loans under KfW promotional loan programmes
Acquisition finance
Bank guarantees and guarantees
Currency and interest rate derivatives
Our added value
KfW IPEX-Bank handles your financing needs at a very early stage and advises you on structuring and implementing the right financing for your project, individually catered to your plans.
We help to find the ideal funding mix for your company. Depending on the required financing amount and your objectives, we can provide financing both bilaterally and jointly with other banks.
Since we pursue a 'take and hold' strategy, you can count on us as a reliable partner for the entire term of your financing.
We support and assist you throughout the life cycle of your transaction from structuring until the final repayment. Our long experience ensures that everything runs smoothly.
Thanks to our excellent contacts with commercial and development banks, we are also able to provide financing solutions for large projects. We assume a leading role in this process by involving our syndication team and including other banking partners in our capacity as arranger.