Tip: Activate javascript to be able to use all functions of our website
Promotional loans for investment projects
Conserving resources, saving energy and cutting costs – are these three key objectives for your investments? Not just because they benefit your business but also our planet?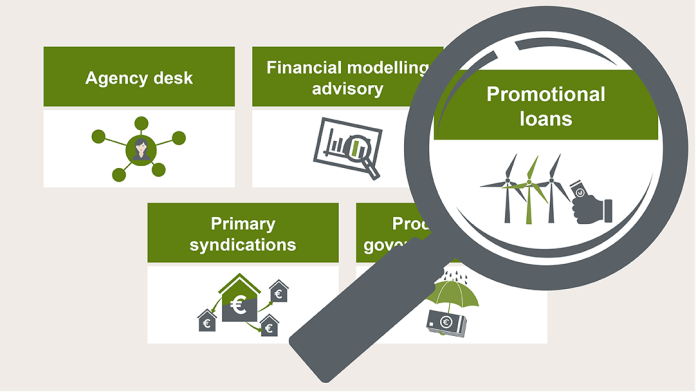 KfW IPEX-Bank is a reliable financier of investments in the field of environmental and climate-based conservation. As we are specialists in large-volume, complex projects, we are able to apply our extensive experience in this area to achieve the best results for your investment.

Our expertise
Thanks to our long-standing market experience and industry expertise, we specialise in you and your plans. We use proven and routine methods to deal with questions and issues related to promotion during both the advisory stage and the transaction itself. Our services include developing tailored solutions to combine commercial financing structures with promotional loans.
Our value added
Whether you're looking for a sparring partner for your early ideas, a creative consultant for various solution models or a helping hand during the application process – we are your experienced financing partner, on hand to support all your undertakings, be they national or international.
Source of inspiration: we work with you to develop coordinated financing solutions.
Interpreter: coordination of all requirements from the promotional programme with your internal and external technicians.
In-depth advisor: we provide all services related to promotional loans in-house.
Our advisory services for your company
When it comes to promotional loans, we offer you the complete range of services, from identifying suitable investments and checking promotional requirements to submitting your application and verifying the allocation of loans.