Tip: Activate javascript to be able to use all functions of our website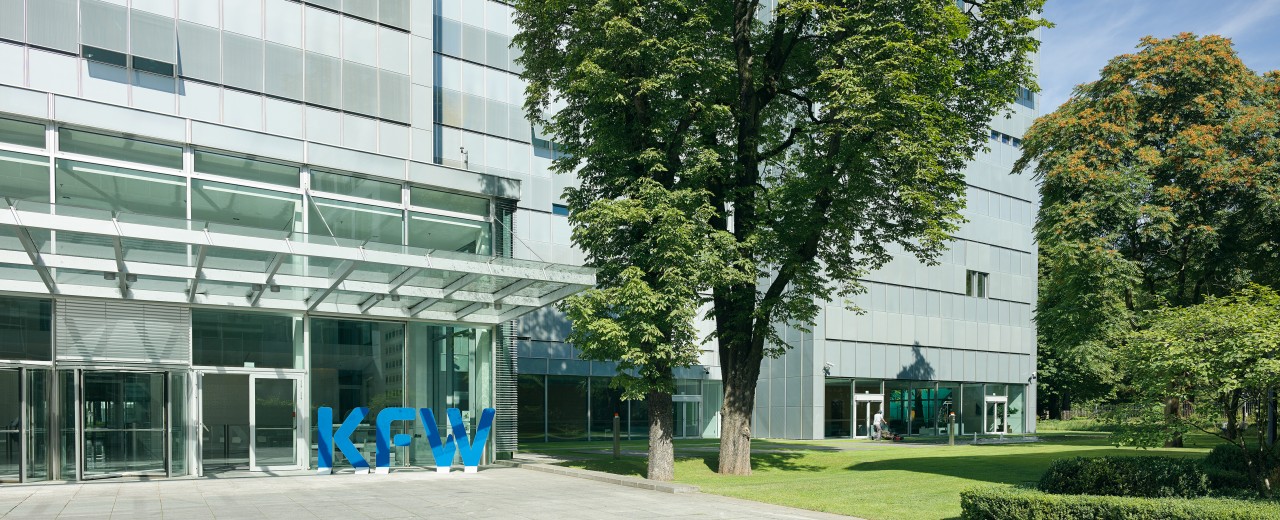 Based on common values
KfW mission statement
Since its foundation in 1948, our employees have established KfW as one of the leading promotional banks in the world. We are proud of this and intend to continue our success story. The mission statement forms the guidelines for our daily business. It shows how we fulfil our tasks and assume responsibility towards customers, staff, owners, society and the bank. Our mission statement is binding for all employees, regardless of function or hierarchy.
Awareness of our responsibility drives us forward. With expertise and passion we promote sustainable economic, social and ecological developments in Germany and worldwide.
Principles of management
Responsibility and trust, transparency and efficiency, motivation and feedback - these words describe KfW's understanding of management at all its locations. In order to ensure KfW's success in the future as well, we need competent management and good cooperation among all employees. This is the goal which our principles of management, leadership and cooperation seek to attain, and they form a binding framework of action for all managers and employees.
As a manager or employee, you should model the management principles and make your contribution to creating an exemplary management culture.