Tip: Activate javascript to be able to use all functions of our website
News from 2018-03-01 / KfW IPEX-Bank
KfW IPEX-Bank finances solar park in Mexico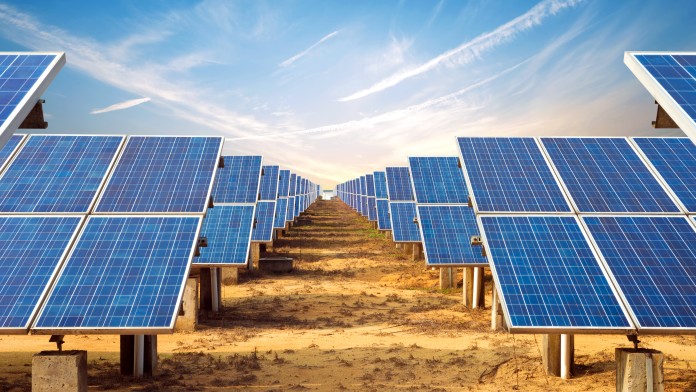 Together with the Dutch ING Bank NV as well as the Mexican development bank Bancomext, KfW IPEX-Bank is providing financing for a photovoltaic project in the Mexican state of San Luis Potosi. Each of the three banks acts as joint lead arranger and each has a one-third share in the loan of around USD 209 million. With their financing, the three banks are providing support for the export of technology and expertise from Europe: Spain's Fotowatio Renewables Ventures (FRV) is both sponsor and project developer, and the TSK Group, also from Spain, was commissioned with the turnkey construction of the 300 MW park. Key components such as inverters (Ingeteam) and tracking systems (Gonvarri) will also be supplied by Spanish companies. Financing for this park is KfW IPEX-Bank's first renewable energy project in Mexico.
The solar park is scheduled to be completed at the end of 2018. Offtake is organised by a long-term contract with the state-owned energy supplier Comisón Federal de Electricidad (CFE). The facility in San Luis Potosi is a central cornerstone in efforts to drive the Mexican energy transition. The aim is to meet 35% of electricity demand with renewable energy sources by 2024; and around 50% by 2050.
About Fotowatio Renewables Ventures (FRV):
FRV is a leading global renewable development company with a development portfolio in markets including Europe, Australia, the Middle East, Africa, Asia and Latin America. Since 2006, the management team has completed the construction, operation, maintenance and financing of over 900 MW dc of photovoltaic and CSP solar energy plants. Such projects represent more than $3 billion in total financings with more than 20 leading banks.