Tip: Activate javascript to be able to use all functions of our website
News from 2018-05-14 / KfW IPEX-Bank
KfW IPEX-Bank finances two A330s for Rwandan airline RwandAir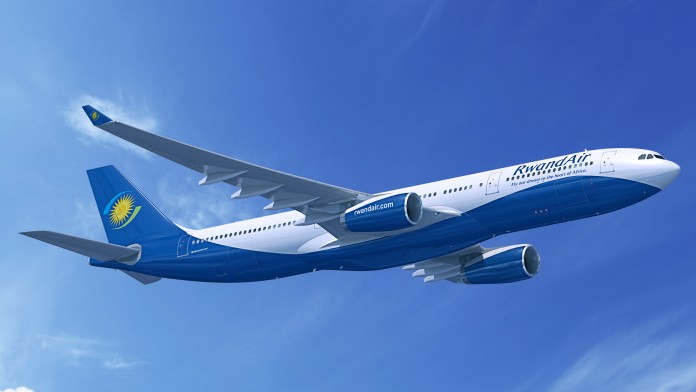 KfW IPEX-Bank and Deutsche Pfandbriefbank (pbb) are participating in the financing of two Airbus A330s for the African airline RwandAir. The loan will be passed on to the Rwandan airline via the Eastern and Southern African Trade and Development Bank (TDB), a specialised African regional financial institution. The transaction was co-arranged by the two German financial institutions and closed at the end of March 2018. KfW IPEX-Bank is assuming a 51% share and acts as Hermes agent and security trustee, pbb is assuming the remainder of the Hermes facilities.
The bank-to-bank financing package for 85% of the total purchase price for both aircraft will enable the Rwandan airline to repay financing issued in September 2016. The transaction is supported by a 100% ECA guarantee, which is based on the guidelines in the Aircraft Sector Understanding (ASU) under OECD Consensus.
The two new aircraft are the East African airline's first wide-bodied models. The airline, which is based in the Rwandan capital of Kigali, will thus become the first East African provider to have an Airbus 330 in its fleet. The Airbus A330-200 and its sister model the A330-300, which is around 5 metres longer, can hold 244 and 277 passengers respectively and are due to be used primarily for routes to Dubai, London, New York, Mumbai and other airports in Africa.