Tip: Activate javascript to be able to use all functions of our website
KfW IPEX-Bank finances expansion of Norwegian railway maintenance facilities and real estate development related to the railway industry
News from 2019-06-14 / KfW IPEX-Bank
KfW IPEX-Bank is providing the Norwegian Bane NOR Eiendom AS (BNE) with funds equivalent to around EUR 50 million (NOK 500 million) to finance the expansion of the Norwegian railway related properties. The loan will be disbursed in Norwegian kroner and has a term of 10 years.
BNE is a wholly owned subsidiary of the state-owned Bane NOR SF, which is an important part of the railway industry in Norway with responsibility for national railway infrastructure.
BNE is responsible for the expansion and operation of the country's railway infrastructure, in particular buildings such as railway stations, maintenance halls, service buildings and warehouses. By increasing the efficiency and appeal of rail transport, BNE has set itself the goal of taking social responsibility in encouraging more people to choose to travel by public rail.
The company plans to invest approx. NOK 2 billion (EUR 200 million) in new and existing depots and maintenance facilities by 2025.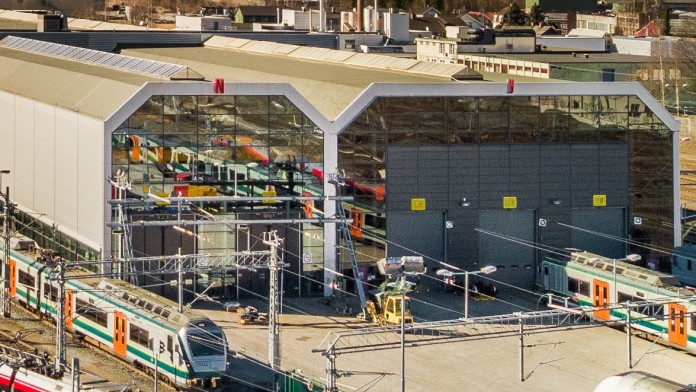 The investments focus primarily on:
• Increased and more efficient use of capacity
• Reduced energy consumption
• Increased waste sorting and recycling
• Reduced water consumption
• Reduced carbon emissions
• Green leases
• Smart building technology
• Environmentally friendly procurement of materials
• Excellent energy classes for public buildings
BNE takes its social responsibility seriously and is committed to contributing to environmental protection and climate change mitigation and thus to more sustainable population growth. The company contributes to the country's forward-looking green development with "green" property development and the design of hubs for the eco-friendliest mode of transport.
With this financing KfW IPEX-Bank is contributing to promoting the most environmentally friendly mobility in Norway and thus improving European infrastructure, and supporting environmental protection and climate change mitigation.
About Bane NOR Eiendom AS:
Bane NOR Eiendom owns, develops and manages railway property in Norway, and is the country's leading hub developer and an important stakeholder in the development of public spaces and urban areas. The company's property portfolio ranges from commercial buildings such as Oslo Central station shopping center, to railway stations, maintenance halls and various operational buildings.