Tip: Activate javascript to be able to use all functions of our website
Press Release from 2020-02-27 / KfW IPEX-Bank
KfW IPEX-Bank finances data centre for MAIN DC in Offenbach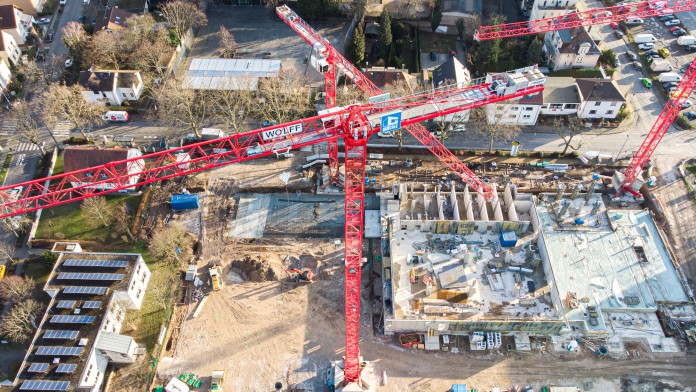 New data centre offers 21.6 MW overall capacity
Tech companies worldwide to benefit from capacity increase
KfW IPEX-Bank supports expansion of digital infrastructure at European Internet hub Rhein-Main
KfW IPEX-Bank is financing the construction of a new data centre in Offenbach am Main in central Germany. The financing adds up to altogether EUR 117 million; the overall investment volume is approx. EUR 160 million. The data centre will be built over several phased stages of construction. The first section of the centre will start operating at the beginning of October 2020 and provide a total capacity of 6.3 MW usable IT load.
KfW IPEX-Bank won the mandate to finance the data centre in the course of a public tender owing above all to its demonstrated structuring and industry expertise.
"This project is a perfect example of how convinced customers are of KfW IPEX-Bank's structuring know-how and expert knowledge and that these are deciding factors when it comes to winning financing mandates," explained Markus Scheer, member of the Management Board of KfW IPEX-Bank. "With this financing we are making an important contribution to expanding the Rhein-Main region as a key data hub and a hub for data centres in Europe and throughout the world."
The developer and operator of the new data centre is MAIN DC Offenbach GmbH, a joint venture between the power utility Energieversorgung Offenbach (EVO), the Luxembourg-based data centre operator ETIX and Germany's DC-Datacenter-Group GmbH. As general contractor, DC-Datacenter-Group GmbH will be in charge of the turn-key construction of the centre. The data centre will be built and certified according to the European DIN standard for data centres DIN EN 50600. It is designed to cater to different types of customers ranging from small to mid-sized companies all the way to large-scale cloud service providers.