Tip: Activate javascript to be able to use all functions of our website
KfW IPEX-Bank finances offshore wind farm in Taiwan
Press Release from 2020-02-28 / KfW IPEX-Bank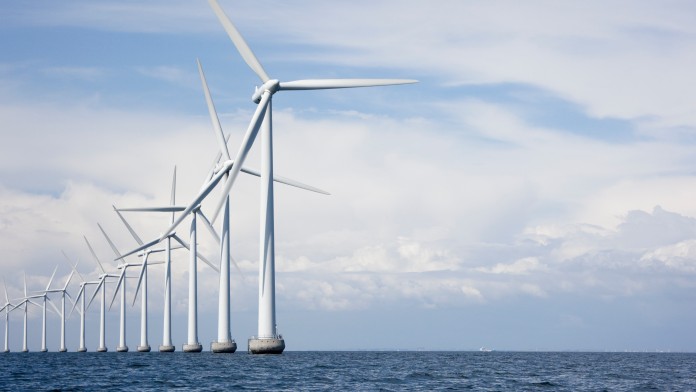 KfW IPEX-Bank continues to benefit from its global leading role in the field of offshore wind energy. The bank has taken on a leading structuring role in its financing of the Changfang and Xidao offshore wind farm with its installed capacity of 589 MW. The financing consortium comprises altogether 25 international and Taiwanese banks and financial institutions as well as six export credit agencies. KfW IPEX-Bank is providing and guaranteeing debt capital in the equivalent of USD 115 million; the total investment volume adds up to approx. USD 3 billion.
The wind farm, made up of 62 V-174-9.5 MW wind turbines by the Danish manufacturer MHI Vestas, will be erected some 15 km off the coast of the Taiwanese region of Changhua. Apart from MHI Vestas, a number of other European exporters are involved in the construction.
Full commissioning is scheduled for the end of 2023 and a 20-year power offtake agreement has already been signed with the state-owned Taiwan Power Corporation. In commercial operation the offshore wind farm will generate green power for around 600,000 households in Taiwan. The owner and sponsor of the offshore wind farm is the Danish company Copenhagen Infrastructure Partners (CIP).
In providing the financing KfW IPEX-Bank supports sustainable power generation from renewable energies in Taiwan, making an important contribution to climate and environmental protection worldwide.