Tip: Activate javascript to be able to use all functions of our website
Press Release from 2020-08-17 / KfW IPEX-Bank
KfW IPEX-Bank arranging project finance for state-of-the-art ammonia plant in Mexico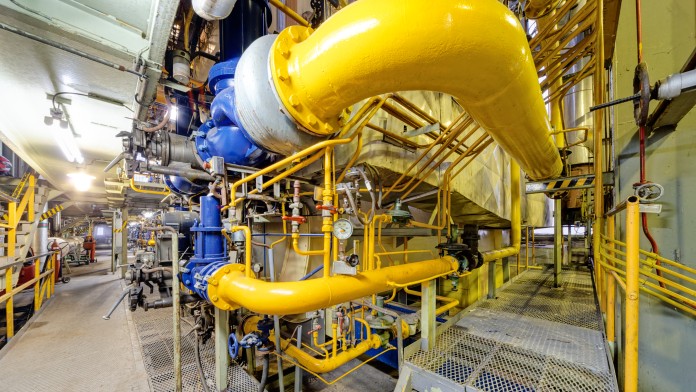 Consortium led by KfW IPEX-Bank contributes USD 860 million in debt capital
Ammonia plant will have a capacity of 770,000 tonnes per year
With the signing of the loan agreements, KfW IPEX-Bank has successfully reached the first important milestone in project finance for the construction of a state-of-the-art ammonia plant in Topolobampo in northwest Mexico. The project developer is the Swiss company Proman Holding AG, a core customer of KfW IPEX-Bank. The total investment volume is USD 1.25 billion. A consortium comprised of local and international banks led by KfW IPEX-Bank is contributing a total of USD 860 million in debt capital. A considerable portion of the financing is secured by an export credit guarantee of the German Government (Hermes cover).
The plant will be built in the port city of Topolobampo in the Mexican state of Sinaloa on the Gulf of California. With a capacity of 770,000 tonnes per year, ammonia will be produced locally as a fertiliser and a primary product for fertiliser to improve the current undersupply of the Mexican market. Düsseldorf-based Proman Germany, a subsidiary of the sponsor Proman Holding AG, is relying on German and European components for production – the bank consortium is financing equipment in the amount of USD 390 million manufactured in Germany alone, and components from Europe with a value of USD 715 million.
"It took several years to prepare the loan – all the more reason to be pleased that the consortium lead by us has now been able to conclude this outstanding financing," explains Markus Scheer, member of the Management Board of KfW IPEX-Bank. "With this project, we are supporting the export of German and European technology, while at the same time securing domestic employment and creating new jobs locally in challenging times."
The loan agreement also includes an Environmental and Social Action Plan (ESAP) with an independent body monitoring its implementation. It requires the borrower to comply with the Equator Principles. Key elements of this plan are regeneration measures for nearby mangrove areas to increase biodiversity and the integration and support of the surrounding communities, in particular local, traditional small-scale fishing.
During the construction phase of the plant, around 2,500 workers will be employed on the construction site, while 265 highly qualified jobs will be created during the operating phase. The plant's production will mainly supply the undersupplied Mexican market, but also the US market. Koch Fertilizer LLC, with more than 30 years' experience in the global fertilizer industry and a long history of supplying ammonia to the Mexican market, will market the entire production volume of the plant.
With its investment, KfW IPEX-Bank is supporting the German and European export industry.