Tip: Activate javascript to be able to use all functions of our website
Press Release from 2021-03-23 / KfW IPEX-Bank
KfW IPEX-Bank arranges a large scale financing for expanding Germany's fibre optic network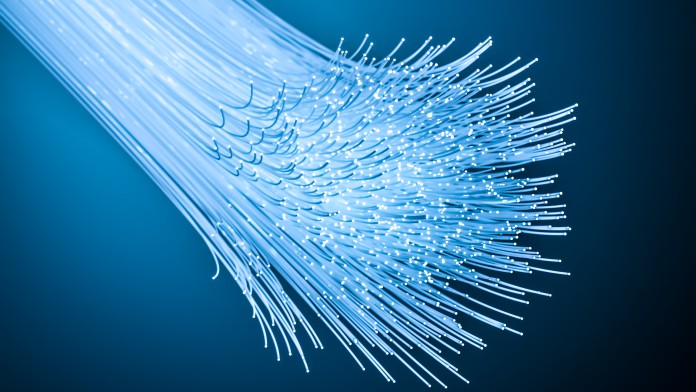 Unsere Grüne Glasfaser (UGG – a joint venture by Allianz and Telefónica, translated as "our green fibre optics") is accelerating network expansion in rural regions
Banking syndicate to provide a total of EUR 1.65 billion
Financing for UGG amounting to EUR 1.65 billion will be used to lay around 50,000 km of fibre optic cable for networks in rural and semi-rural areas of Germany, thus providing high-speed connections for over two million households.
This is part of the staggered overall investment volume of EUR 5 billion that UGG is planning to use over the next five to six years for FTTH (Fibre to the Home) network expansion in Germany. The investment plays an important part in the German government's plan to provide gigabit-ready converged infrastructure by 2025. The company is thus laying the groundwork for Internet stability, facilitating access to digital infrastructure for rural regions.
Eight further international banks are jointly financing the project together with KfW IPEX-Bank.
About Unsere Grüne Glasfaser
UGG is a joint venture of Allianz Group and Telefónica Group, each holding 50% stakes under a co-control governance model. Allianz, one of the world's leading financial services providers, brings experience from several fiber investments, financial strength and expertise as well as a strong local presence as a long-term investor. Telefónica, one of the world's largest telecommunications service providers, has extensive technical capabilities and know-how in building and operating fiber networks, which has already been proven in many countries.
Operating as a neutral wholesale company, UGG is set to deploy local fiber optic networks in underserved rural and semi-rural areas across Germany and to offer FTTH wholesale access to all telecommunications service providers so they can offer these services to their end customers and will deliver environmental benefits through energy efficient operations (FTTH consumes 60% less energy than previous copper networks including Vectoring DSL) and enabling the transition to fiber in the deployment areas.