Tip: Activate javascript to be able to use all functions of our website
Press Release from 2021-06-22 / KfW IPEX-Bank
KfW IPEX-Bank finances waste-to-energy project in Dubai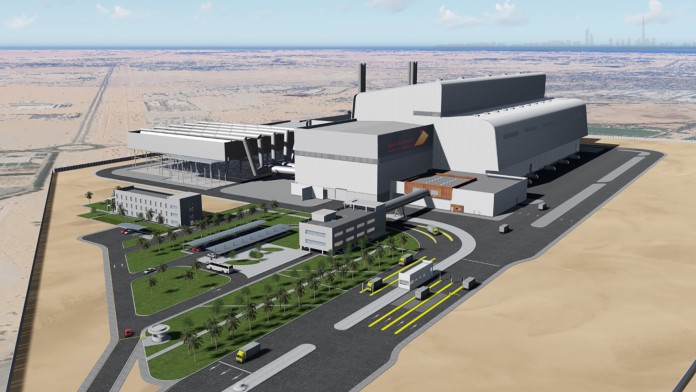 KfW IPEX-Bank contributes USD 125 million to the first waste incineration plant in Dubai
The plant converts as much as 1.9 million tonnes of municipal waste per year into electricity
The total investment volume is approximately USD 1 billion
KfW IPEX-Bank is providing long-term financing for the development, construction and operation of a waste incineration plant in Dubai to Dubai Waste Management Company P.S.C., formed by Dubai Holding Commercial Operations Group LLC, DUBAL Holding LLC, ITOCHU Corporation, Hitachi Zosen Inova (HZI), N.V. BESIX S.A. (BESIX) and Tech Group. The project involves total debt financing of USD 900 million, with KfW IPEX-Bank's share amounting to USD 125 million plus interest rate hedging instruments. Six other commercial banks and the Japan Bank for International Cooperation (JBIC) are participating. The majority of the commercial bank financing will be covered by NEXI, the Japanese export credit insurer. The plant is scheduled to be completed in 2024.
The waste incineration plant will be one of the largest in the world, handling 1.9 million tonnes of waste per year, which will have the capacity to process about 45 per cent of the city's annual volume of municipal waste. And also, the approximate 200 MW of electricity generated will be fed into the local grid as clean energy. In line with the UN Sustainable Development Goals (SDGs), the facility will contribute to reaching the goals set by Dubai Municipality in minimizing the volume of municipal waste in landfills and developing alternative energy sources as well as contribute to sustainable and ecologically friendly waste management in the Emirate and the targets outlined in the Dubai Clean Energy Strategy 2050.
"With a waste volume of 1.9 million tonnes per year and an electricity generation capacity of 200MW, the waste incineration plant part financed by KfW IPEX-Bank will be one of the largest in the world," says Markus Scheer, Member of the Management Board at KfW IPEX-Bank. "At the same time, the project complements existing projects as we transition to a circular economy – clean, safe and energy-generating waste disposal mitigates climate change and protects the environment."
The plant's design envisages five independently operating combustion lines. The technology in use, a grate firing system, can be regarded as reliable and is frequently used for the thermal treatment of residual waste. A high level of technical expertise for the plant technology as a whole was ensured through the professional specifications of the EPC contractor, a joint venture between HZI and BESIX.
KfW IPEX-Bank financing supports European exports and investments. Key components of the plant, for example, come from Swiss based HZI. The Belgian BESIX Group will be responsible for on-site construction.