Tip: Activate javascript to be able to use all functions of our website
Press Release from 2023-01-12 / KfW IPEX-Bank
KfW IPEX-Bank provides further financing for expansion of the fibre optic network in Germany
Participation in large-scale financing for Glasfaser Nordwest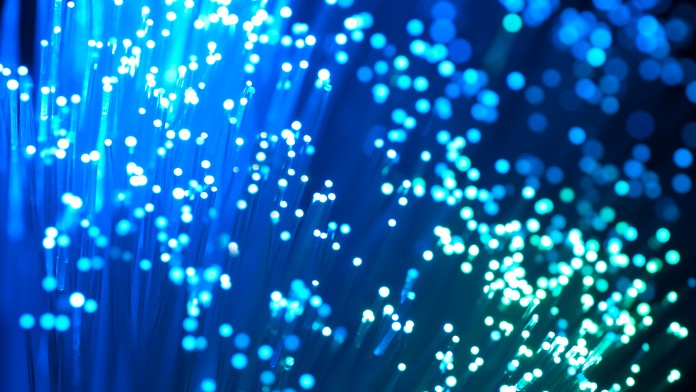 As part of a banking consortium, KfW IPEX-Bank is structuring a large-volume financing for Glasfaser Nordwest (GFNW), a joint venture between Deutsche Telekom and EWE. Together with other banks, KfW IPEX-Bank acted as mandated lead arranger. The funds will be used to expand the fibre optic network in Bremen as well as parts of Lower Saxony and North Rhine-Westphalia.
"With its participation in this flagship project, KfW IPEX-Bank is underlining its commitment to the expansion of fibre optics in Germany. We are now one of the leading providers of financing for the investments in digital infrastructure", said Andreas Ufer, Member of the Management Board of KfW IPEX-Bank.
Glasfaser Nordwest aims to connect 1.5 million households to the high-speed fibre optic network in northwestern Germany by 2030. Managing Director Andreas Mayer sees the financing as a key milestone: "The financing not only gives us security, but also financial flexibility for our mission: high-speed Internet for the Northwest. We are sticking to our expansion targets and can now continue to increase the pace. I am delighted that we were able to convince the banking club of us and our Open Access business model."
About Glasfaser Nordwest
The company Glasfaser Nordwest was founded at the beginning of 2020 as a joint venture between Telekom Deutschland GmbH and EWE AG. The joint venture, based on the principle of parity, is responsible for the self-sufficient expansion of FTTH in large parts of the Northwest. Glasfaser Nordwest is in charge of the expansion decision and coordination as well as operation of the network. The joint venture aims to reach at least 1.5 million households and company locations with fibre optics. This new infrastructure will be made available to the entire telecommunications market on a non-discriminatory basis. In addition to EWE and Telekom, the network is already being used by other telecommunications providers – further cooperations prospectively will follow in the future. This opening up of the network to other market participants will ensure that people in the Northwest have more freedom to choose their telecommunications provider.