Tip: Activate javascript to be able to use all functions of our website
Press Release from 2023-02-08 / KfW IPEX-Bank
Rollingstock Leasing in Australia: KfW IPEX-Bank joins financing of Rail First acquisition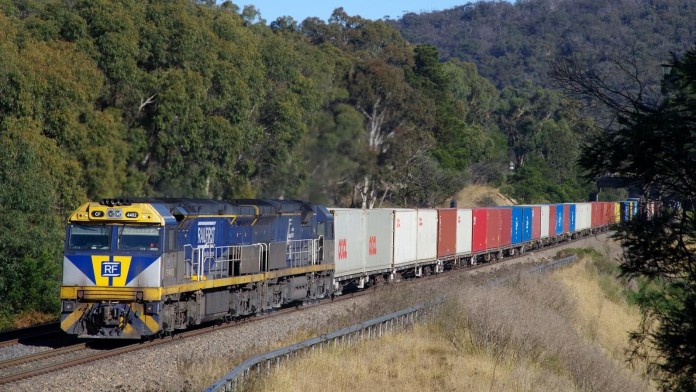 KfW IPEX-Bank, as part of an international banking consortium, acted as Mandated Lead Arranger on the senior debt facilities for the acquisition of Australian rollingstock leasing company Rail First Asset Management (Rail First), which was successfully acquired jointly by Amber Infrastructure Group and DIF Capital Partners. Rail First owns the country's third largest intermodal fleet of approximately 1,300 locomotives and wagons.
A $125 million tranche of the facilities has recently been awarded with the Australian freight industry's first Green Loan accreditation, recognizing Rail First's ongoing sustainability improvements to its assets and operations. The company aims to drive the transition towards lower emission intensity transport offerings, with a proven ESG track record and several long-term initiatives in place.
Rail freight is one of the most energy-efficient forms of transport and plays a key role in decarbonizing Australia's transport sector. It helps to meet the country's increasing freight demands and to connect supply chains across national and global markets.
"Together with our partners, we support the shift of freight transport to rail and thus the transition towards a climate-friendly transport infrastructure," says Andreas Ufer, Member of the Management Board of KfW IPEX-Bank. "By providing this financing, we are also once again highlighting our commitment to intermodal rail transport, which has a special role to play in the creation of environmentally-friendly transport and mobility solutions worldwide."