Tip: Activate javascript to be able to use all functions of our website
Press Release from 2023-11-16 / KfW IPEX-Bank
KfW IPEX-Bank provides financing for EcoDataCenter in Sweden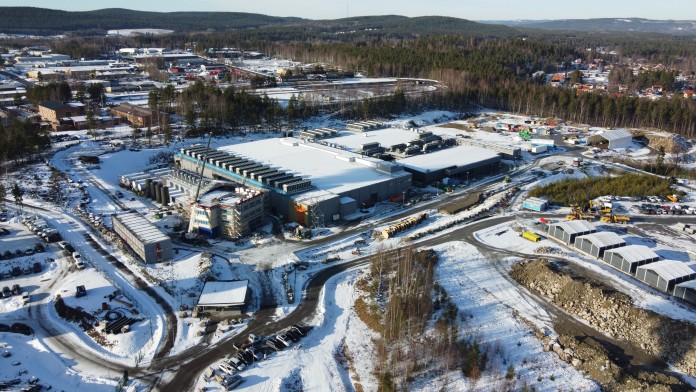 KfW IPEX-Bank supports EcoDataCenter in their ambition to continue to build a leading sustainable data center platform, acting as Global Coordinator and Mandated Lead Arranger in this development financing, which consists of a SEK 1.32 billion and a EUR 59 million facility. KfW IPEX-Bank also acts as Sustainability Coordinator, with a view to implement a sustainability linked loan in the near future.
"This funding is a critical component of our growth strategy and a testament to the exciting journey we are on with the support of significant partners from global capital markets", says Peter Michelson, CEO at EcoDataCenter.
The financing package will be mainly used to expand EcoDataCenter's site in Falun, about 200 km northwest of Stockholm. The electricity consumed at this site is 100% renewable. Furthermore, the datacenters in Falun are connected to a combined heat and power plant (CHP), which uses surplus energy to produce pellets. A state-of-the-art wooden construction and modular design allow fast and sustainable expansion at this site.
EcoDataCenter is a leading Scandinavian data center platform, focused on HPC (High Performance Computing), wholesale and colocation clients, amongst others, BMW, DeepL and the University of York.
With this financing, KfW IPEX-Bank supports the decarbonization of digital services, thus helping to advance the transformation towards a CO2 neutral society and economy.