Tip: Activate javascript to be able to use all functions of our website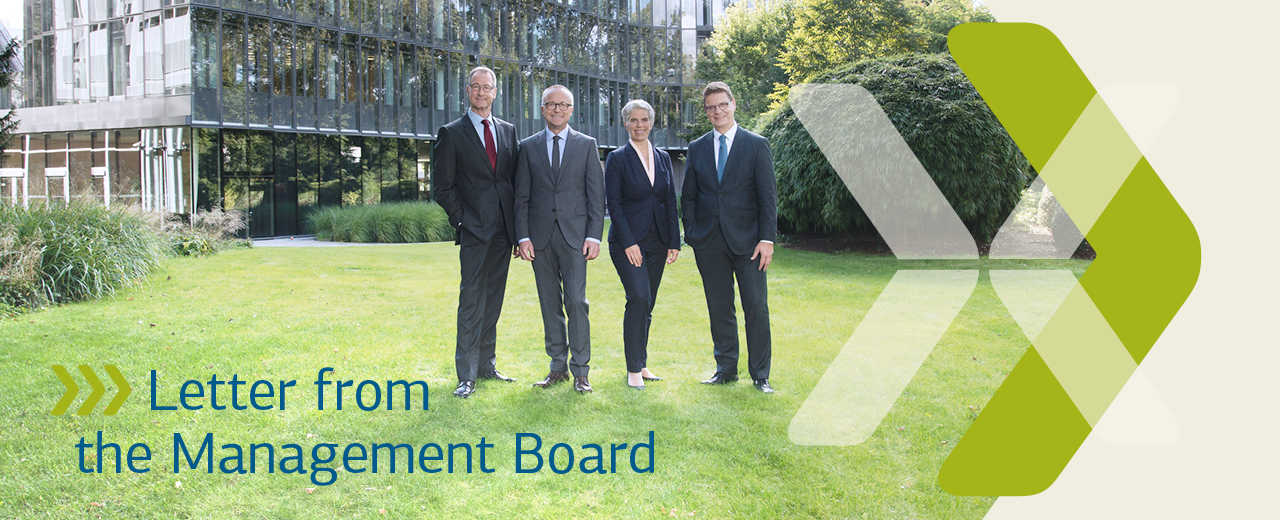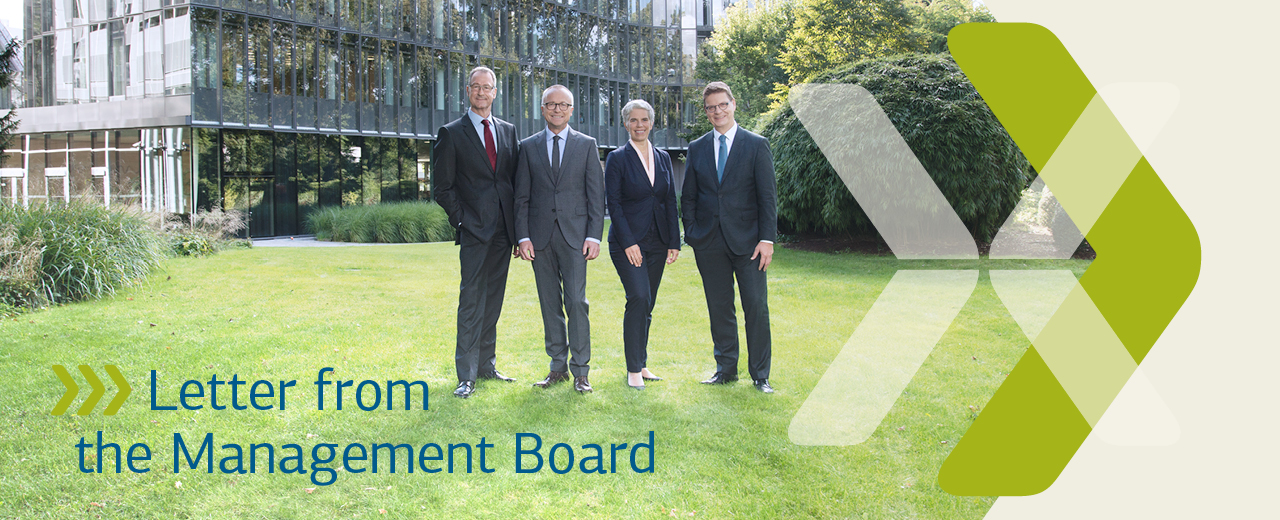 What we have achieved
Dear Readers,
We can look back with pride on a successful year for KfW IPEX-Bank in 2018, with new commitments totalling EUR 17.7 billion. The economic situation in the past financial year was stable, but growth varied across different regions of the world. Our bank successfully fulfilled its mission to support German and European global players in the international marketplace despite the economic and political challenges in some regions, high market liquidity and the constant pressure on banks and institutional investors to invest.
In addition to providing export finance for key industrial sectors, KfW IPEX-Bank focused on infrastructure projects, financing for climate and environmental protection projects and financing for projects aimed at securing the supply of raw materials in Europe. We are thus making an important contribution to growth, prosperity and employment within the EU and on site in the locations where these projects are carried out.
Our contribution to KfW's consolidated earnings in 2018 was EUR 537 million, affirming our role as one of KfW's main sources of earnings. We therefore played an active part in securing the Group's long-term promotional capacity. Alongside our financial contribution to KfW, we also make KfW Group's 'Responsible Banking' claim a reality: in total, the proportion of financing provided for projects with a significant and measurable positive impact on the climate and environment in the Export and Project Finance business sector stood at 19% or EUR 3.3 billion in 2018. We thus play an important role in improving ecological living conditions.
This is also demonstrated by new commitments totalling EUR 3.4 billion in the 'Power, Renewables and Water' sector department, which in 2018 provided financing for projects including numerous onshore and offshore wind farms, emphasising our commitment to supporting the energy transition on a global basis. With new commitments of EUR 2.3 billion, the 'Maritime Industries' sector department is actively supporting efforts to make emissions from the cruise industry and merchant shipping as low and as environmentally friendly as possible, by financing energy-efficient bridging technologies such as LNG propulsion and exhaust gas purification systems. Our bank has also joined the Responsible Ship Recycling Standards, the aim of which is to establish an obligation for shipping companies to observe minimum standards of occupational health and safety and environmental protection when scrapping ships.
We pursue these objectives together with our 697 employees based in Germany and abroad, who work with dedication and skill to meet our customers' needs and help them carry out their projects around the world, as well as ensuring the ongoing development of our bank as a leading, reliable and sustainable specialist financier. We would like to take this opportunity to express our sincere thanks for their commitment. We would also like to thank the Board of Supervisory Directors for its close cooperation, as well as KfW's organisational units that work with us and on our behalf. Together, we are working to make the concept of future viability a process of ongoing optimisation. Out of a number of digitalisation and innovation projects carried out during the reporting year, the internal 'Innovation Team' deserves special mention for its work. Over a period of ten weeks, six colleagues used agile methods to consider the bank's further development separately from its day-to-day business, providing the Management Board with meaningful ideas for ensuring the bank's future viability.
We are continuing in our efforts to maintain a strong position as a specialist bank and competent partner to the German and European economies. In future, we will continue to add value to financing projects for our business partners through our industry, structuring and regional expertise. We are achieving this by taking leading roles in financing projects, most of which are structured within syndicates with other financial institutions.
We are well known for our reliable and sustainable working relationships with our partners. In order to best support this, we are maintaining a presence in key economic and financial centres around the globe, with a total of nine representative offices and a branch in London. We are examining the possibility of expanding our representative office network in regions growing in significance to the German and European export economies. We are also selectively adding to our product portfolio to ensure that our financing is structured to meet the needs of our customers.
Despite the challenges to be expected as a result of ongoing high levels of competition and economic development, we can look ahead to the new 2019 financial year with confidence and determination. Our target for new commitments is EUR 16.6 billion, and we look forward to working with you to achieve this.
Legal notice:
The information contained in this online Annual Report 2018 is based on KfW IPEX-Bank's Management Report 2018, which you can download here(PDF, 2 MB, accessible). Should this online Annual Report 2018, despite the great care taken in preparation of its content, contain any contradictions or errors compared to the Management Report, KfW IPEX-Bank's Management Report 2018 takes priority.