Tip: Activate javascript to be able to use all functions of our website
News from 2018-09-14 / KfW IPEX-Bank
KfW IPEX-Bank finances German exports to India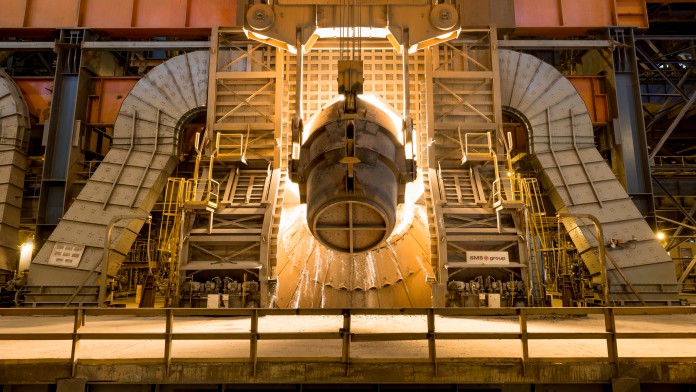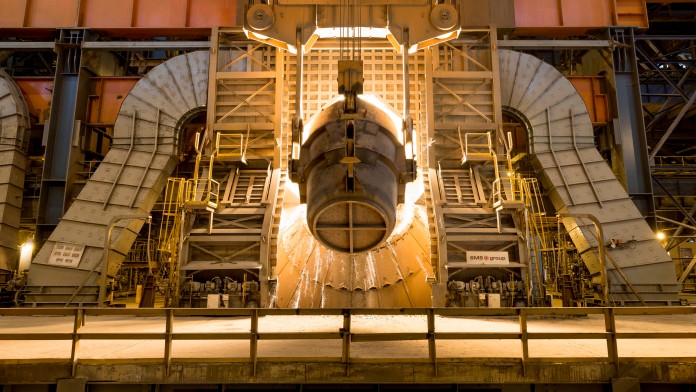 KfW IPEX-Bank is supporting one of India's leading steel producers, JSW Steel Limited, and its wholly owned subsidiary, JSW Steel Coated Products Limited (JSWCP), to enable them to expand their capacity. The bank is providing total debt capital of around EUR 110 million for this purpose. The funds will be used to finance deliveries for two German exporters, SMS group GmbH and Primetals Technologies. On the basis of its legal mandate, KfW IPEX-Bank is supporting the German export industry with these financings and is thereby contributing to the protection of jobs in Germany.
"Financing for plant exports in steel production is one of KfW IPEX-Bank's core competencies," said Michael Nosbüsch, Global Head of the bank's Basic Industries division. "Our strong solutions are also built on ongoing support for our customers. As one of our long-standing clients, we are very much looking forward to accompanying JSW Steel on this next step."
"Against a backdrop of dynamic markets and innovative technology, new growth can only be achieved by investing in top-class technology and attractive financing solutions - and we have been building on KfW IPEX-Bank's expertise in this area for several years," added Rajeev Pai, CFO at JSW Steel Limited. "By investing in Dolvi, Vasind and Tarapur, we are not only increasing our capacity, but also generating new potential for development on the steel market."
SMS group GmbH is supplying a converter steel plant for the Dolvi site in the Indian state of Maharashtra, while Primetals Technologies is exporting supplies and services for the electrical and automation components in a hot strip mill. The total financing amounts to around EUR 70 million. With the expansion programme, JSW Steel is aiming to double its steel production capacities at the site from the current 5 MTPA (million tonnes per annum) to 10 MTPA over the next three years.
For the Vasind and Tarapur sites - which are also in the state of Maharashtra - JSWCP has commissioned SMS group GmbH to deliver and set up two new pickling tandem lines for its cold-rolling mill. The loans for financing supplies and services amount to EUR 40 million. JSWCP will use both plants to produce coated and galvanised steel products for customers from areas like the automotive and white goods industries. The financing packages are covered by a 95% Hermes guarantee.