Tip: Activate javascript to be able to use all functions of our website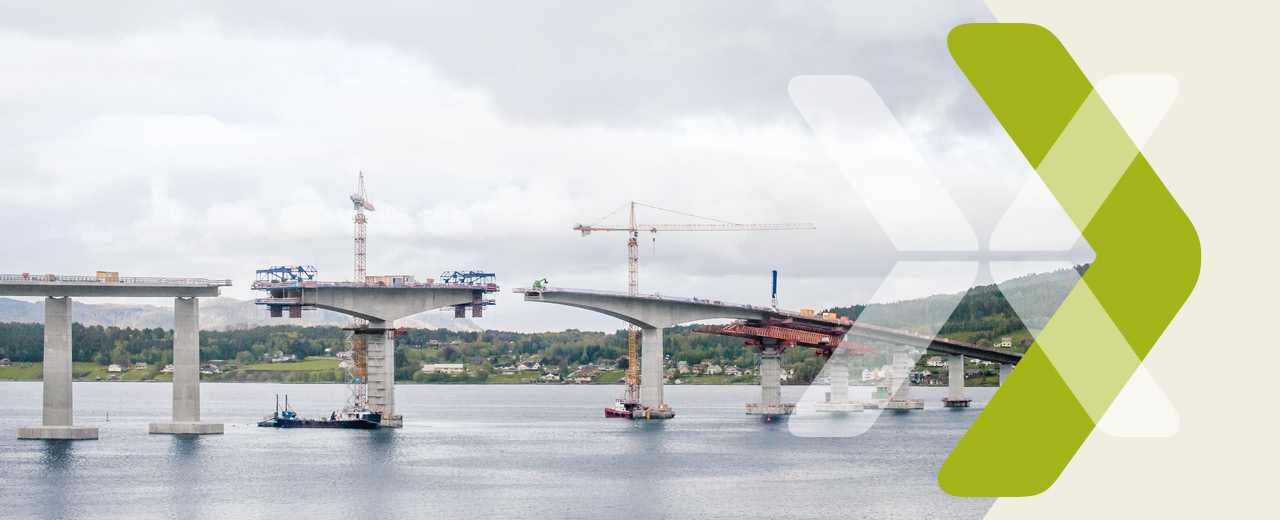 We are expanding infrastructure
Sound, future-proof infrastructure is the foundation for economic recovery and thus also for better living conditions worldwide – regardless of whether this is energy and charging infrastructure, road and rail infrastructure, fibre optic networks or mobile communications infrastructure, data centres or perhaps airports and seaports.
Our achievements during 2022
Facilitating investments in infrastructure feels right to us – after all, it is consistent with our business philosophy to plan for the long term and to ensure quality of life and prosperity on a sustainable basis.
Modern hub: The Norwegian Sotra Connection road project aims to ensure the sustainability and efficiency of transport links and traffic safety in the region of Bergen. Comprising a state-of-the-art bridge and a total of around 40 km of roads including the associated bridges, culverts, tunnels and cycling lanes, it is scheduled to open to traffic in 2027.
Future-proofing infrastructure: As part of an international syndicate, KfW IPEX-Bank is financing the airside expansion and upgrade of Lima Airport. The development work includes an additional runway as well as modernisation of the existing terminal together with a new air traffic control tower. This will allow Peru's largest airport to continue operating as a central hub for the north and west of South America.
Digital society: KfW IPEX-Bank is supporting the expansion of fibre optic networks around the world – including in north-western Germany. Together with other banks, it is enabling the expansion of Glasfaser Nordwest in order to connect 1.5 million households to super-fast broadband by 2030. In 2022 KfW IPEX-Bank provided a total of EUR 1.9 billion in financing for expansion of the fibre optic network, making it one of the leading providers of financing for digital infrastructure.
Fast connections: Sotra-Link
Our plans for 2023
Building a successful future is only possible with modern infrastructure – we want to work with our clients to pave the way together. This is the only way for us to be in a position globally to structure the mobility sector in a more sustainable manner, transport products and goods using climate-friendly means and tap opportunities for digitalisation. As a specialist bank we focus on financing future technologies; this includes financing for fibre optic networks and cutting-edge data centres as well as projects for road and rail infrastructure to ease pressure on existing routes and ensure the sustainability of the transport sector.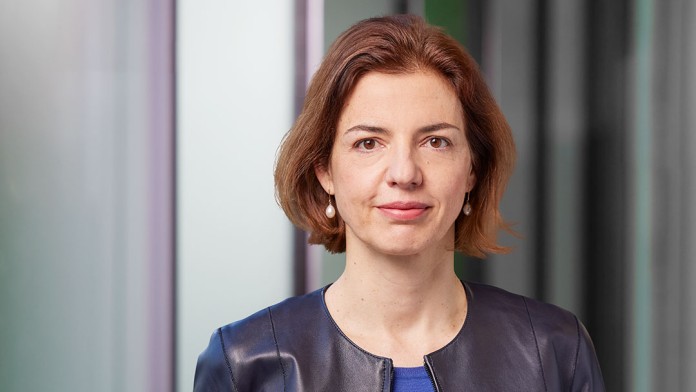 Contact: Aida Welker,
Global Head of Infrastructure
KfW IPEX-Bank
Palmengartenstraße 5-9
60325 Frankfurt am Main
Germany

Legal notice:
The information contained in this online Annual Report 2022 is based on KfW IPEX-Bank's Management Report 2022, which you can download here(PDF, 3 MB, non-accessible). Should this online Annual Report 2022, despite the great care taken in preparation of its content, contain any contradictions or errors compared to the Management Report, KfW IPEX-Bank's Management Report 2022 takes priority.